"After two years of absence due to the pandemic, we are finally back at Fruit Attraction in Madrid, where we always managed to achieve the best results with domestic and foreign buyers in terms of visibility and establishment of new relations," explains Francesco Ruggia, general manager at Retilplast, an Italian company specializing in the production, processing and commercialization of nets, films and tarpaulins for defense and qualitative and quantitative improvement.
"The event will enable us to assess what we must expect for the next fall and winter months in light of the international economic and geopolitical crisis. It will be a test to understand the willingness of companies to spend and invest in the immediate future and to identify strategies." 
Archive photo. Left to right: Antonio Chiafullo, Francesco and Walter Ruggia.
"The market appears extremely weak and uncertain at the moment. There are many issues due to the international scenario that are forcing companies to be careful with their investments. Those who want to set up new facilities tend to postpone them, they are just replacing damaged or old covers. For example, orders from the US, Mexican and Chilean markets have dropped by over 50% in the past few months."
"People are worried about the rise in energy prices and the high inflation rate, the general drop in fresh produce consumption and the propensity towards saving of families and businesses. The cost of raw materials has doubled, while that of processing energy has tripled. We will have to see what will happen, but we will not give up: we will overcome this terrible moment."
Retilplast will take part in Fruit Attraction 2022 (Hall 8 – Stand 10A) where it will present the new Polyfilm-Ultra, ideal to hasten productions, and the Nuovo-Politex designed to delay the ripening of grapes and stone fruit.
For further information: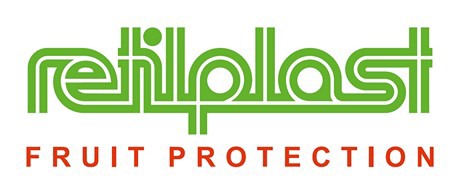 Retilplast srl
Area Industriale, uscita A3
84022 Campagna (SA) - Italy
(+39) 0828 45359
info@retilplast.it
retilplast.it