After four years, the national Pear Day was finally held on Thursday, June 30, in the Netherlands. Some 1,200 visitors from all over the Netherlands and Belgium attended the event. Interpera even organized a bus tour to the Pear Day, bringing people from all over Europe to Vogelaar Fruvo and its orchards. This year, this day was held in the same week as the Interpera congress. It, thus, attracted visitors from across Europe to the Netherlands.
About 90 companies were present, directly or via their dealers at Vogelaar Fruvo, providing guests with information about their products and machines. There were outdoor demonstrations of brand-new self-driving machines and drift-reducing spraying machines in the orchard. And there was the familiar Fruitsafari through the orchards.
Visitors could, therefore, learn about things like night frost control options, organic cultivation, and hail damage protection possibilities. The invention of autonomous machines is an interesting development, not only to see but certainly because personnel shortages are commonplace.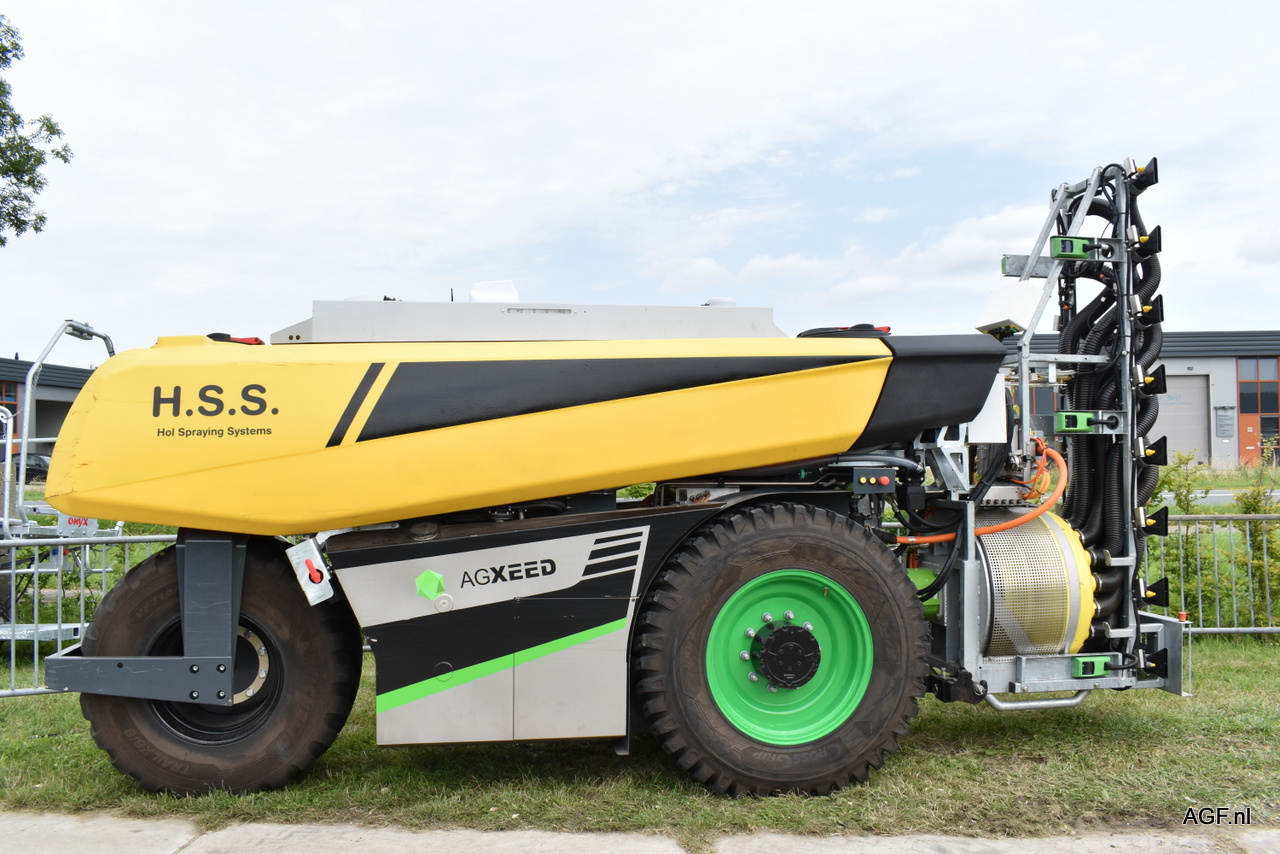 Since, with the current nitrogen issue, the limited use of plant protection products is a hot topic, the demonstrations were well-attended. For now, this seems to be having little effect on fruit cultivation. However, some growers farm along vulnerable nature areas.
They will have to adopt a different approach to fertilizing and spraying their trees. Here, the drift-reducing possibilities of various adjuvants (additives to spraying agents) are vital. As are the recent fully adapted spraying machines that spray 99.9% of the agents within the lines.
People visiting the info market in the sorting warehouse got all kinds of information about crop protection, different varieties and trees, hail nets, water technology, insurance, robotics, cleaning solutions, and much more.